The allocation of electricity capacities for Bulgarian and Turkish borders for July are in line with expectations, a trader told ICIS Heren.
A total of 133MW of available transfer capacity (ATC) was allocated by the Bulgarian transmission system operator ESO for the Bulgarian-Turkish border. The net transfer capacity (NTC) for the same border is 266MW.
"It could have been a little bit more," a trader active on the Bulgarian market said. "However, the agreement was that Bulgaria would allocate half and Turkey the other half, which can be seen from the similar allocations on the Turkish-Bulgarian border," he added.
ESO said it would hold its monthly cross-border capacity auctions on 20 June and announce the results the following day.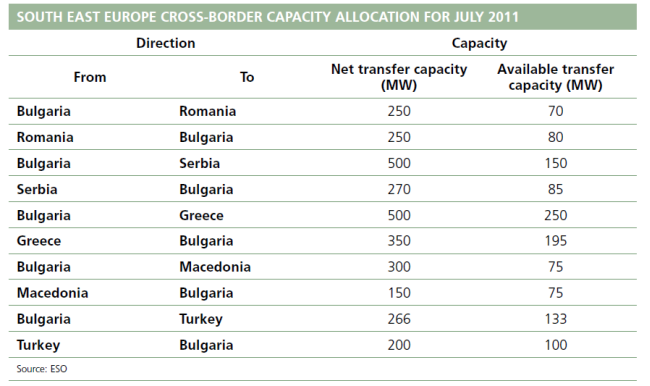 (THE ICIS HEREN REPORTS - EDEM 15111 / 14 June 2011)